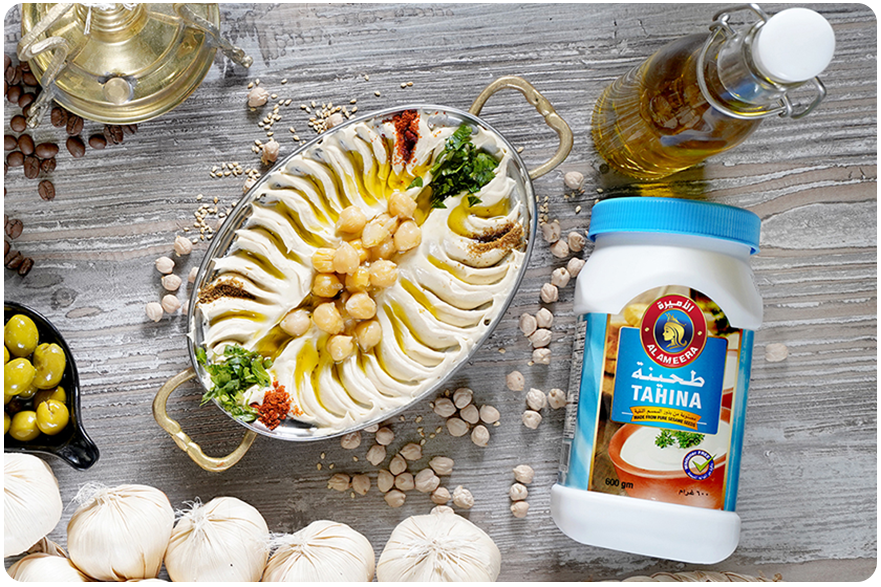 hummus is a delicious spread or dip made from chickpeas, tahini, lemon, and spices. 
1/2 cup of al Ameera Tahina
14 oz (400g) canned chickpeas, rinsed and drained
¼ cup fresh lemon juice
2 cloves garlic (minced and mashed)
¼ cup water
¾ to 1 teaspoon salt
Al Ameea Virgin Olive Oil
Roasted pine nuts
Parsley (chopped)
Total 10 min
Preparation time 10min
Serving  3 Cups
Blend Al Ameera tahina, chickpeas, lemon juice, garlic and water in a food processor until smooth. Add salt starting at ¾ teaspoon, to taste. Move to serving dish and add Al Ameera Virgin Olive Oil, pine, and parsley.