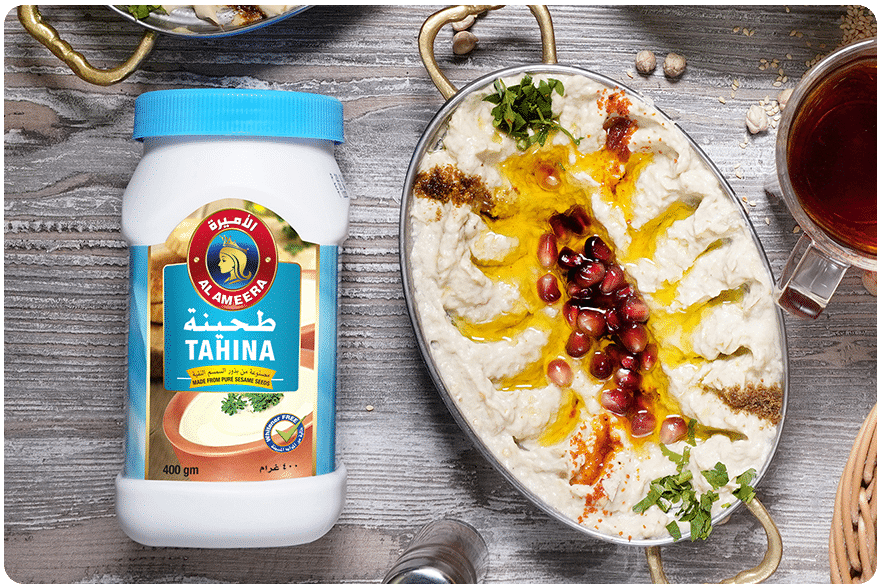 Mutabal is a smoky Middle Eastern dip made with eggplant. This is a beautiful, creamy dip and is a wonderful way to use brinjal or eggplant
2 eggplants
2-3 tablespoons sesame paste (tahina)
half a Lemon
olive oil (1-2 tablespoons)
2 cloves of garlic
100 ml yoghurt
salt
chopped parsley for decoration
2 tablespoons lemon juice
2 teaspoons Al Ameera Virgin Olive oil


Total 40min
Cook time 20 min
Preparation time 25 min
Bake the eggplants, clean them and then drain them within hours. When well drained, mix them or chop with the knife. I like to cut them with the knife; it remains a bit of the original texture. You can mix them and you get a smooth puree, but certainly the traditional version doesn't require the use of mixer.
Add the ground garlic, lemon juice, salt, tahina paste, oil and mix
Add yogurt (if you want them to be for lent, put soy yogurt or don't put at all). Homogenize well.
Taste and season with what ingredient you think you like best. Garnish with chopped parsley.